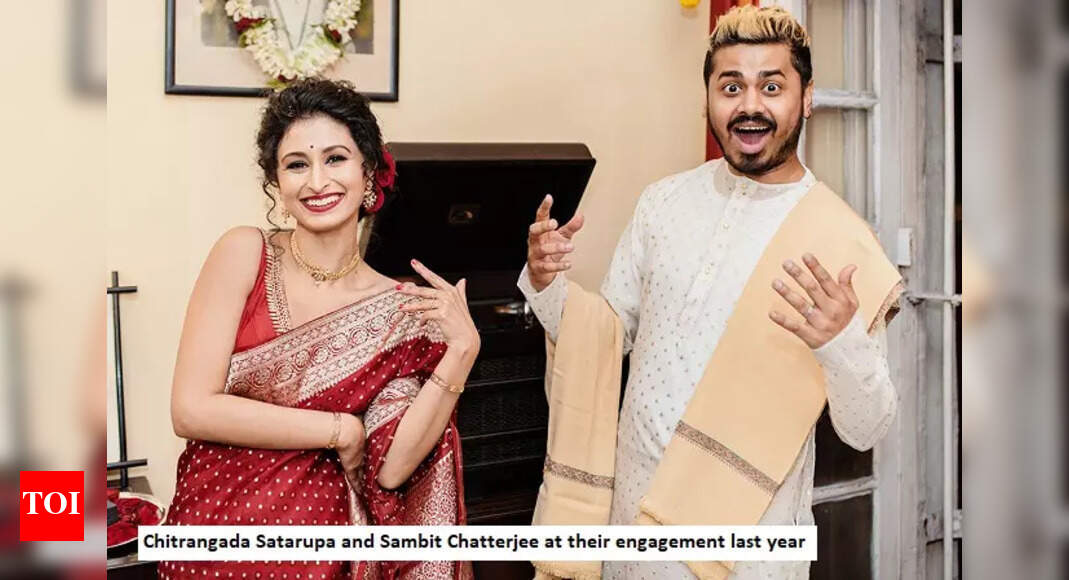 Kolkata Weddings Against Covid Roadblock | Calcutta News
Indranil Banerjee, a city-based technician, was scheduled to marry Shilpita Mukherjee, an artist, on January 22. But now, after the Bengal government announced the new Covid restrictions on Sunday, it is hastily changing marriage plans. "As we can't invite more than 50 people now, we have postponed our social wedding, which has a long guest list. Shilpita and I will be registering our wedding in the third week of January with only our immediate family members. The date has not yet been set because the place is now in a containment zone, "Indranil told us.
THE RESTRICTION ON GUESTS BROADCAST
Most of the soon-to-be-married couples in the city and their families face the same conundrum, with the 50-guest restriction hitting their wedding plans the hardest.
Chahat Ahluwalia and Raghav Kapur, who were all due to travel to Kashmir for a destination wedding later this week and then host a reception in Calcutta on January 15, now plan to postpone the big day until the end of March. "I'm sure God has better plans for my daughter," said Chahat's mother and social worker Gurvir Ahluwalia. "I want all my friends to be around when my daughter gets married, so we'd rather have it later than have a smaller wedding," she added.
In contrast, actress Chitrangada Satarupa, who had decided to postpone her January 9 wedding after testing positive for Covid-19 at the end of December, feels somewhat relieved. "I want my wedding to be an occasion that our friends and family can make the most of. I want their blessings and their participation. Even if I had not tested positive, I would not have implemented the 50 guest restriction. We are now planning to hold the wedding later this year with great enthusiasm. We have pushed back the booking dates for venue, catering and other services, "Chitrangada told us, adding that they had no plans to change the venue or service providers.
Chahat's family, too, simply postponed the wedding. "The ceremonies were to take place in Jammu and Kashmir between January 6 and 8. We had a reservation of about 150 people. Now we have had to reschedule all reservations. We will decide the date again after checking the situation, "Gurvir told us.
SERVICE PROVIDERS TAKE A DIRECT SWITCH
A direct result of the rapidly changing plans is the cancellation of catering orders, banquets, floral services, etc. Even families who organize weddings are now busy revising guest lists. And all of this hits the service providers hard.
S Ramani, of a city-based catering company, said: "This sudden announcement has hit the people who are getting married as well as us hard. People who had invited 300 to 500 guests now reduce it to 50. All sangeet, mehendi events are canceled. In fact, many postpone weddings. Responding to just 50 people will be a deficit proposition for us. "
Wedding planner Bhavna Hemani lamented that the restrictions came at a time when business was just starting to pick up steam. "This announcement came as a shock to everyone. We have tried to overcome the losses that we have suffered over the past couple of years and now this. People are always in a dilemma. Those who organize the weddings are reducing the guest list to 50. The down payments to the artists have all been made and we are now calling them to cancel. It's very unfortunate, "she said.
Rongon Neogi, who runs a restaurant service in town, had a similar point of view. "Since last year, the number of wedding attendees has started to climb to around 300-400. And now it's been reduced to 50 again. After the lull, our industry had just started to make up for losses suffered during and after containment. The new guidelines have brought us back to square one, "he said.